LunaTac Giveadama Batch #2 // Panama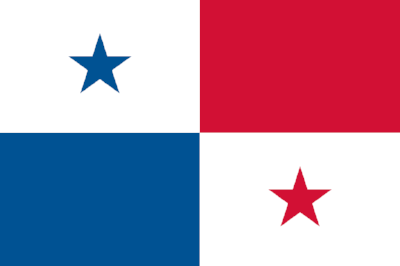 LunaTac Giveadama Batch #2 // Panama
sold out
ABOUT:
The Giveadama project is one of the projects we're most excited about at LunaTac! For every Kendama you purchase, we will give one away to someone who needs it most. Each small batch will have tama colors that represent the country we'll be donating the damas to. We can't wait to see the Kendama love this project is going to spread all across the world. Batch #1 was Uganda, Batch #2 is...
Secrets Revealed - The Giveadama Country
As you know, each Giveadama represents a country that we will be donating the kendamas to. For every Giveadama purchased we'll be donating one to the country represented on the tama. Batch #1 was Uganda...and Batch #2 is Panama! A small country in South America, home of the Panama canal, a place where many kendamas have traveled through on their way to the USA, but not many have stayed!
We are in contact with a youth camp over there who will be donating the damas to kids who are going to LOVE them. Who knows, we might just start a Kendama movement in Panama! I've personally traveled to Panama a few times now and I know these kids are going to be SO stoked on the Giveadama. I can't wait to see their faces when we give them one :D
New Shape = #SlaysHarder
With the new batch of Giveadamas we've refined the shape to make the following improvements as well as features you've come to know and love if you've tried Batch 1:
Tighter Sarado Hole - Reduced Cup Slippage
Maple Wood Tama - Lighter Tamas (Compared to Batch #1) for More Balanced Setups
Base Cup Reduction Hole & Swoop
Large Cups & Thin Sword
#SlaysLunars like no other!
GIVEADAMA FEATURES:
Lunar Insanity

Includes Bearing for Tangle-Free Strings

Sticky & Strong Paint

Perfect Bevel Size

Beefy Symmetrical Cup Rims with Boosted Cup Size

European Beech Wood

LunaTac "Slit Stop"

Thin Sword with Base Cup Reduction and Drill Hole

Every Purchase Supports a Great Cause
OPTIONAL UPGRADES:
We wanted to make this kendama easy to afford, yet offer more premium upgrades if you like the "cherry on top". The Giveadama can be purchased "stock" for as low as $33, or can be upgraded to include one or all of the following premium LunaTac accessories (at exclusive discounted rates):
String Upgrade - We searched high and low and found our all-time favorite string. It avoids tangles, has just a slight elasticity and comes in long lengths so you can customize it to fit your playing style. String color included will be chosen at random.
String & SlayBand Upgrade - Same as above, but you'll also get 3x LunaTac SlayBands (V3's) to help protect your new kendama and help you learn new tricks. These SlayBands are discounted and therefore color will be chosen at random.